This could be a record year for gun sales, as indicated by the number of NICS background checks for firearm purchase with 5 models at the top of the best-sellers list.
While the makes and models differ, there are a few things the top-selling handguns share a lot in common: the most popular choices are smaller profiles, easier concealment, without sacrificing ruggedness and accuracy, according to a handgun sales analysis from The Motley Fool.
#1. Smith & Wesson M&P Shield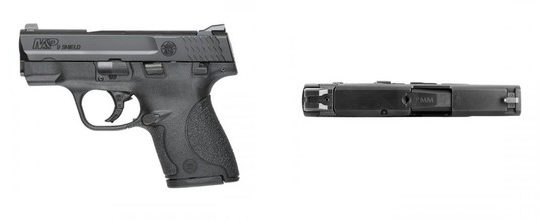 This year will likely close with the Smith & Wesson M&P Shield as the top-selling pistol, according to the analysis report. The M&P (Military & Police) pistols, including the M&P Shield and M&P 15 Auto models, feature lightweight, concealable, models in 9mm, 40 S&W, and .45 auto calibers with polymer frames. Various M&P models are widely used by law enforcement agencies and military personnel, who often cite the ease-of-use, ergonomics, slim profile, and overall accuracy as the main reasons in choosing this pistol—which also account for its top-ranking sales position.