2. Heckler & Koch HK45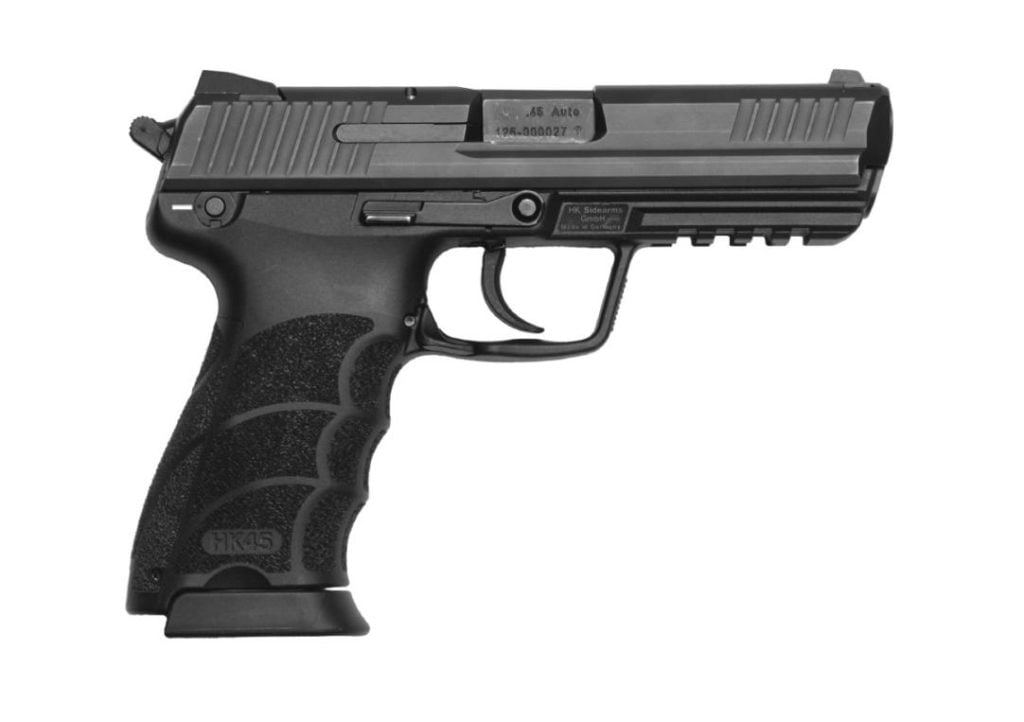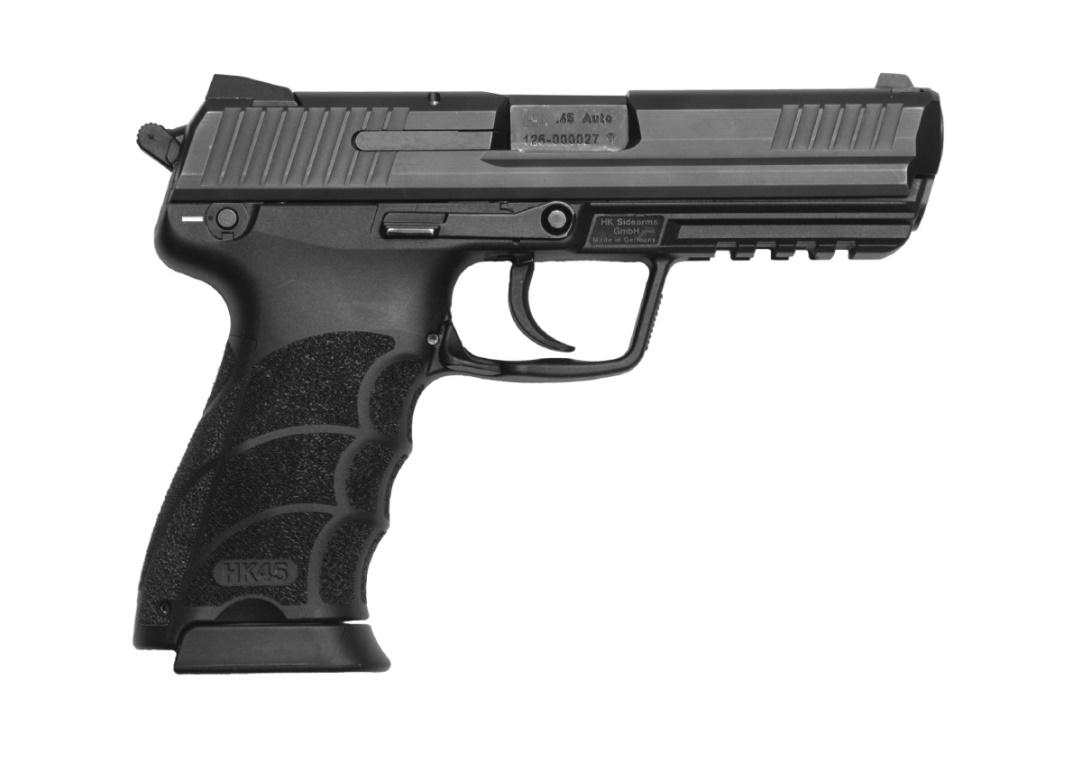 If you want to purchase a gun for home-defense (or tactical ops), then this is the pistol for you.
With a sticker price of around $1,100, the Heckler & Koch HK45 is an excellent upper-range gun that gives you both excellent craftsmanship and functionality.
It was designed with the hopes of replacing the M9, the US military's official sidearm.  While that never took off, it did become a favorite among some police departments in Australia and the United States.
Specs
Double action trigger.
4.25" barrel length.
10+1 capacity.
31.4 oz.
Are you looking for an ergonomically designed firearm that is reliable and easy to use?
If so, the HK45 is first in its class.
You'll find that the HK45 fits comfortably in your hand.  Its adjustable grips allow you have a good hold on the gun regardless of your hand size.
The HK45 isn't as bulky as some of the other .45 ACPs on the market, which makes shooting it an absolute pleasure.
The gun's special octagonal rifling allows for longer barrel life and a better gas seal around the bullet, which makes for a more accurate gun.
This, combined with how well the HK45 rests in your hands, makes for one highly accurate firearm.
Pros
Sits comfortably and nicely in your hand
Laser sights, lights, and various other accessories can be easily attached to its MIL STD 1913 Rail
All of its functions are fully ambidextrous
Its polygonal rifling provides a boost in accuracy and improved durability
Cons
Expensive sticker price
The inner trigger guard has a groove that can cause discomfort for some people
You'll have a difficult time finding any drawbacks to shooting this gun.
It's an excellent piece to have for range shooting or home defense, and is able to hold its own against its competitors.