Crime is everywhere. You walk out your house door, you will be mugged, you jump into your car, and somebody may already be sitting there with a gun pointed to your head. You walk on the streets, the streets are ruled with crime lords at every corner also. If you report to a police officer about a crime, it would be swooshed under the carpet because some police officers are bound to commit crimes too. And to prove exactly that, we are going to discuss countries with highest crime rate here. The bottom line is, and I am sorry to say that nobody is really safe from anything or anyone in this world.
The world isn't enough either a hiding place to keep somebody safe from the ruthlessness of other people. As cruel as this world is, there are still innocent people who choose to do good, be good, enrich themselves and their lives with education, careers, doing things the righteous way, go to church and to be wise Samaritans throughout their lives but even they are unfortunately victim to those who are committing the crimes. Below is a list of 10 countries with highest crime rate in measurement of statistical numbers, news information that's been given out to the world, common knowledge and factual evidence of their negativity which brings a good country down and not based on prejudice or common norms.
10. Belgium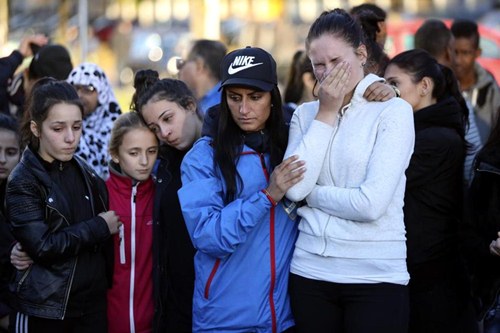 Belgium is quite a respectable country overall and is relatively safe on a general basis, however most of Belgium's crimes are somewhat petty things yet on a large and frequent scale making it one of those countries with highest crime rate. Most of the crimes in Belgium are street based and fall under the common stuff such as: snatching of purses and wallets and some extremely smart activities of pick pocketing while right under your nose and you wouldn't even know it.
Theft crimes of this nature frequently happen in major parts of the large cities, in alley ways that are isolated which is rather common in most countries, subways and train stations that have 100s of people at a time so their luck is increased here as they can use the amount of people at a subway as an escape advantage, as it would be rather difficult trying to catch one person when fused with a 100 others, especially at a fast paced moving section like a subway. Imagine how many times and from the amount of people, thieves can rob each day before they jump on board a train and escape to the next part of the city where they would shuffle and pass their crookery habits in a cycle each day.