The duty of every Police official is to uphold the security of the nation by combating crime and to ensure that others are in compliance of rules, regulations and governmental laws. Below is a ranking of the top 10 countries with best police forces, in relation to their performance and efforts as well as security measures and systems they have in place to effectively enforce the law. Each Police force will be ranked according to their training and performance thus far.
10. Canada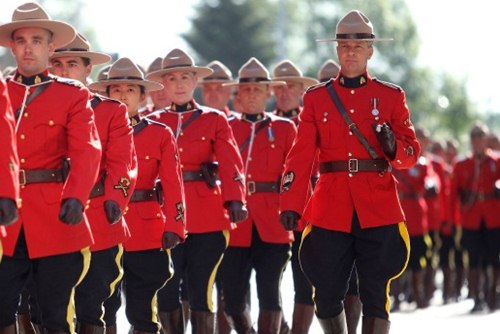 Our list of countries with best police forces takes off with Canada. Even though the Police of Canada may not experience war driven situations as other countries may, but there training is still above general standards which prepares them for those unpredictable situations just as Paris experienced an unexpected 'love twist'. The unpredictability of life is amidst which is why the Canadian Police have put things in motion, preparing them in advance by the development of their training college which enables officers to undergo advanced and specialized development programs that prepares them for the reality rather than the "made up stories' of rose petals in the police force. Having things laid out to the trainee officers about what's expected of them in the field honestly, creates a realistic approach at which they can adapt and implement when doing their duties rather than being stuck when the time comes.
Besides having the privileges of educational training, The Canadian police force, just as every other best police forces, globally they also has to undergo practical on the field training too with a slight twist though as their training is done while Senior police are conducting their duties as it is on the 'on the job side' of an experience which prepares them better in the future rather than giving them a set example or scenario.
The RCMP has been providing exceptional law enforcement service for more than 140 years. Any police force, even the most highly trained police forces that's been around for almost a century and a half ought to speak for itself in terms of the amount of developed training the fellow officers that stood the test of time has had to undergo which was passed onto new recruits at the same pace as the advancement of the world. Due to this high flying reputation of Canada's finest, this has sure landed them as being a highly respected police force worldwide. Canada's training for their law enforcement have been so up to standard that other smaller law enforcement entities often request the training of the RCMP in their smaller departments which shows a strong sense of leadership in their work that others willingly want to follow.