8. AH-2 Rooivalk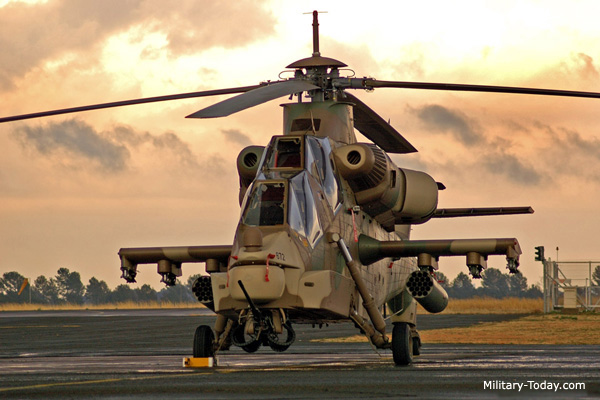 The Denel Rooivalk is an attack helicopter manufactured by Denel of South Africa. Rooivalk is Afrikaans for "Red Kestrel". The South African air forces operate only 12 Denel AH-2 Rooivalk attack helicopters. Although it looks like an entirely new machine, the Rooivalk is based on a degree of reverse engineering of the Aerospatiale Puma, using the same engines and main rotor.
7. AH-1W Super Cobra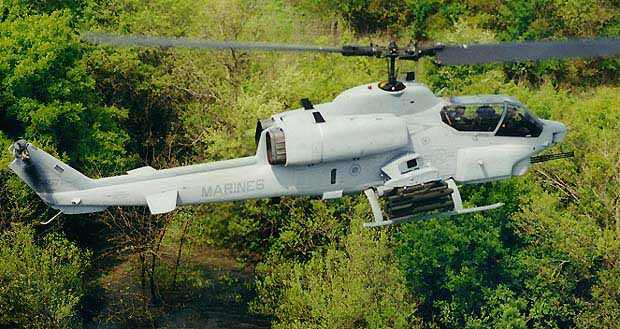 The Bell AH-1 SuperCobra is a twin-engine attack helicopter based on the US Army's AH-1 Cobra. The twin Cobra family includes the AH-1J SeaCobra, the AH-1T Improved SeaCobra, and the AH-1W SuperCobra.